10 mil Adhesive Back Plastic Card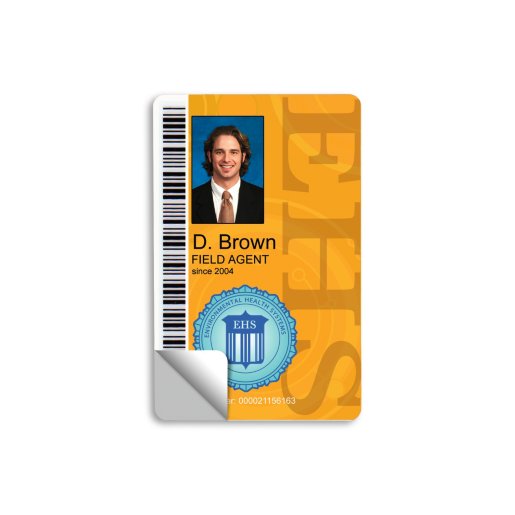 These PVC composite plastic cards are a common choice for ID badges industry-wide. Attach it to your existing clam shell proximity card to add a photo component and reduce badge reissue as personnel change. Choose from a variety of cards to fit your access control needs. Need help? Chat live with an IDville expert to select the best card, for answers to your ID system questions or to request a free custom ID badge sample.
Item Details
Dimensions: 2 1/8" W x 3 3/8" H
10 mil thickness.
Pack of 100 cards.
Print ID badges to adhere to existing proximity card
Not compatible with all PVC card printers.
Use our ID Maker 3.0® software to redesign!
Specifications
Material:
PolyVinyl Chloride
6 Product Reviews
6 Reviews
Average Rating: 4.5 out of 5
I will purchase this product again.

Used for ID and Access Control.

Stick On ID Labels

We added the stick on ID labels on the front of our corporate procurred payroll swipe cards, and that was convenient and worked perfect. Killed two birds with one stone...

COST SAVINGS!

This is a cost saving method for the company by recycling Prox badges. We have many Contract, Students, Vendors, etc. who are in our facilies on a dailey bases. These replacements are a MUST! No problems printing in PVC Badge Printer......Be sure to choose to print FRONT SIDE ONLY for double sided printers. Would highly reccomend product.

Repeat buy of this item

Basic item needed for security cards.

Essential to our productivity

This product extends the versatility of our badging procedures by allowing us to reuse old badges.

I will continue to buy this product!

Great product!