4 x 6" Name Badge Stock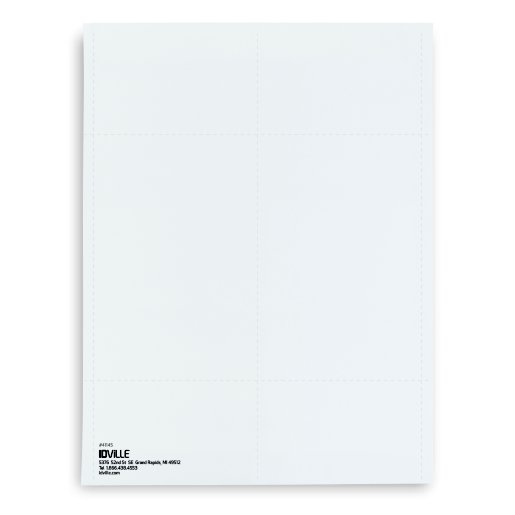 Design and print your own 4" x 6" ID badges or name tags right from your computer! This blank 100 lb. paper stock comes pre-perforated and ready to use. To get started, download our FREE Badge Template below!
Item Details
8 1/2" x 11" perforated 100 lb. sheets.
100 badges per box.
White paper.
FREE badge template in the Specifications section.
Compatible with any printer.
Dimensions: Badges measure 4" W x 6" H
1 Product Review
1 Review
Average Rating: 5.0 out of 5
Great Stuff

Paper was great quality and easy to use. Thx so much!