Adhesive Fill in the Blank Visitor Labels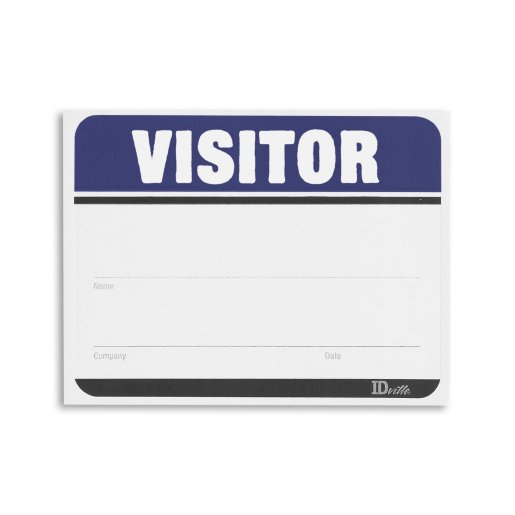 Add security to your school or workplace without adding cost! These easy-to-use adhesive visitor labels are perfect for quick and simple visitor check-in. Simply write their name, the company or organization they're from, and the date they're visiting. Choose from three color options below to fit your school or work colors.
Item Details
Pack of 100 labels.
Labels stick well to clothing.
Lines provided for visitor name, company, and date.
Choose from three color options—navy, red, and yellow.
Intended for one-time use only.
Dimensions: 3 1/4" x 2 1/2"
Specifications
Material:
Low-tack Adhesive
Product Reviews
0 Reviews
Average Rating: 0.0 out of 5