Badge Reel - Jumbo Heart - Anti-Microbial - White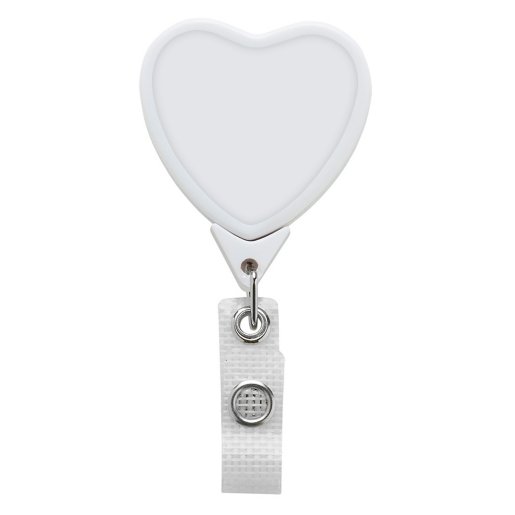 These jumbo white heart shaped retractable badge reels are a fun and fresh style while providing much more than the usual benefits of classic badge reels. While all badge reels keep your ID badge and keys out of the way and easily accessible, these boast an anti-microbial body, extra-long 40" retractable cord, anti-twist feature and reinforced strap clip. These fun heart shaped reels are a great way to display your ID badge and foster a fun and safe workplace.
Item Details
Durable and lightweight – These badge reels feature an anti-microbial plastic body, steel internal parts and a reinforced metal clasp strap clip.
40" retractable nylon cord with automatic retraction.
Metal alligator clip on the back for optimal security to scrubs and more.
Anti-twist badge clip attachment helps keep your ID badges clear and up front.
Priced per reel, sold in increments of 25.
Dimensions: 1.53"W x 3.50"H.
Product Reviews
0 Reviews
Average Rating: 0.0 out of 5