Custom-Printed Visitor Login Book with Self-Expiring Badges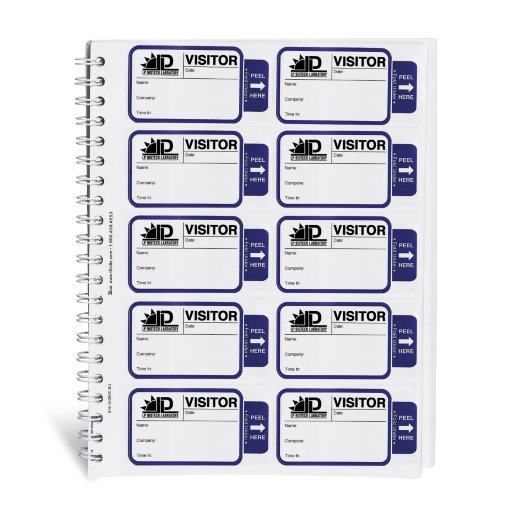 Now you can add your logo to our best-selling adhesive visitor badges. Black imprint of your logo is added and you can change any of the fields on the adhesive badge that you choose. Call our custom department for more details or to get started on your order today! 1.866.438.4553.
Item Details
Login book measures 8 1/2" x 11"
Includes 200 total custom-printed adhesive visitor badges
Hidden carbon copy backing sheet for easy record keeping and discreet visitor log-in
Adhesive name badges self-expires after 24 hours
No minimum order
Production Time: 20 to 25 days
6 Product Reviews
6 Reviews
Average Rating: 4.67 out of 5
Great Product

We are really happy with our Custom Visitor Pass Log-In Book. It's private, professional and secure and it makes it easy to monitor and keep records of visitors to our building. Almost every person who sees it comments on what a great idea it is!

Visitor sign in badge book

We love having this book.

Visitor sign in badge book

We use this to have all visitors sign in at our high school. Very easy to use.

Carondelet High School

The ordering process was very easy and we love the product.

very good visitor log book

Book is a great central log of all incoming visitors. They are all logged in there, but in confidence since you only check the underneath page when needed - easy and secure at the same time!

Simple and efficient

I recently got a visitor book with self-expiring badges. What a great product for our reception desk! Not only do we have a visitor log-in book, but also it has badges for them. And not any kind of badges - self-expiring ones, so even if they forget to return them at the end of their visit they read "Expired" now! Simplified our log in procedure as 2 operations became one, and ensures premises are safe.