Easy Swipe Vinyl Badge Holder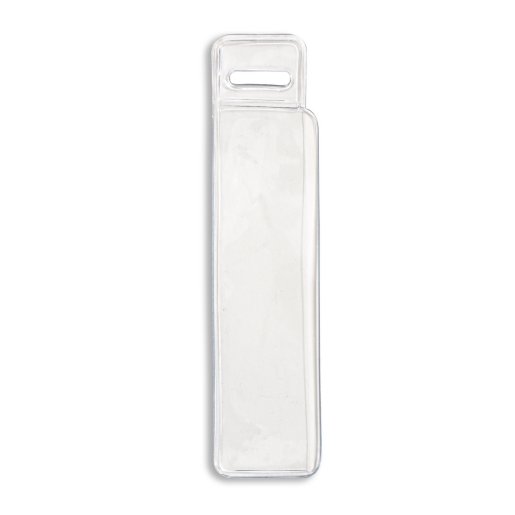 Perfect for everyday use and frequent ID card swiping, this badge holder securely holds your vertical-swipe ID while leaving it easily accessible. It features a slot punch to accommodate most ID badge accessories, and the clear vinyl construction allows you to proudly display your ID card design.
Item Details
Durable, yet flexible vinyl construction.
Ideal for vertical credit card sized inserts.
Slot-punched for easy ID badge accessory attachment.
Priced per holder, sold in increments of 25.
2 Product Reviews
2 Reviews
Average Rating: 5.0 out of 5
this badge holders- easy to use -

Daily use. No more removing your badge from a plastic holder to swipe in at the time clock and them again to swipe out. Ordering more now.

Works great

This is perfect to hold your IDs and still have them available for quick swipe. I recommend attaching it to an ID-holder reel to keep it close to you and be able to quickly extend and retract!