Extra Long Clear ID Badge Clip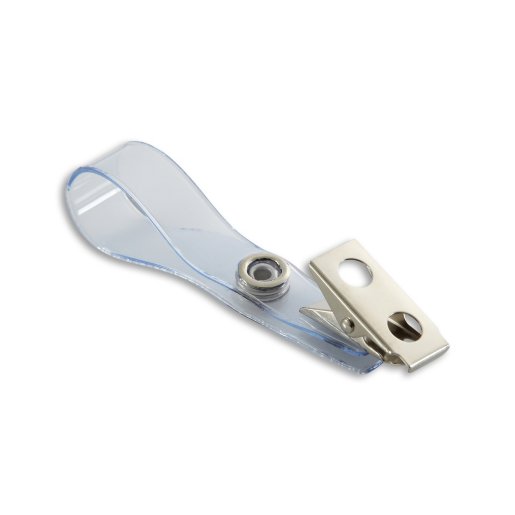 Display your ID cards with ease using Extra Long ID Badge Clips. Featuring a clear vinyl construction, they are long-lasting and suitable for attaching more than one ID card. These badge clips come with a clasp closure that grips your slot-punched ID card to ensure secure attachment at all times.
Item Details
ID badge clips are perfect for use in schools and organizations.
Durable and long-lasting vinyl construction.
Features a clasp closure that easily grips any belt loop.
For use with slot-punched ID cards.
Priced per clip, sold in increments of 100.
Dimensions: 5 1/4" L x 1/2" W
8 Product Reviews
8 Reviews
Average Rating: 4.5 out of 5
long badge clip

The extra long clip works for us. Material works. Price is competitive.

Awesome!

Love the product and our IDville rep, Dom!!!

Too long.

Used to hold ID badge. It can hold a lot (the extra long ones) Too long.

Great Item

This product is used for employee badges and drop downs,We were using another company but this item from them started using inferier plastic so they were not holding up to standard use I was giving out more than one per emplyee every few months, so I tried the ones from Idville and find them to be of quality plastic and are a much better quality for our employees. Thank you Idville.

Exactly as described

Great for use with carabiner on a belt loop.

Frequent Buyer

We have over 400 employees plus students as well who receive these clips. For the most part they work great. Every once in a while there are a couple that weren't made right and come undone.

Good purchase option

Use for employee badges. Work great!

Very satisfied

Item arrived promptly and in perfect condition. Very satisfied.