Fargo KO Printer Ribbon 44211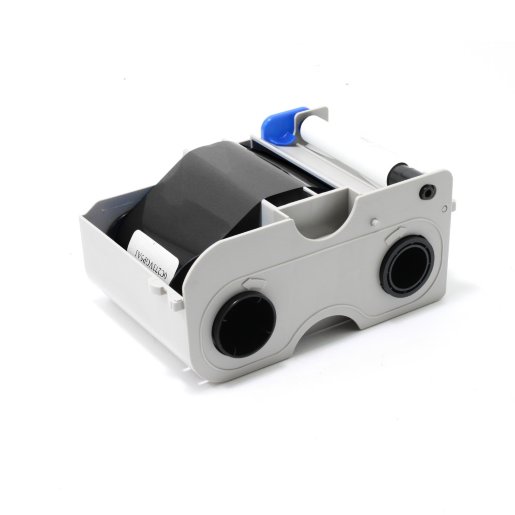 Made specifically for specific Fargo printers, the Fargo KO Printer Ribbon 44211 is necessary for printing your dual-sided ID cards on a single-sided printer. Simply print the solid black side using this ribbon, and then trade it out for a YMCKO or YMCKOK ribbon to print the full-color reverse side. It also features an overlay to protect your cards from everyday wear and tear. Plus, with our 30-day money-back guarantee, you can be sure you're getting the best product for your money. This product is outsourced, therefore it is not available for same day shipping.
Item Details
Prints black monochrome images and text.
Features a clear overlay to enhance card durability.
Prints 500 single-sided cards per roll.
Compatible with Fargo DTC300, Persona M30, C30 and C30e ID Card Printers.
Includes a cleaning roller.
Can be swapped out for YMCKO ribbon in a single-sided printer to print the color side of a dual-sided card.
Specifications
ID Card Printer Model:
DTC300
ID Card Printer Supply Brand:
Fargo
ID Card Printer Supply Type:
Printer Ribbon
Product Reviews
0 Reviews
Average Rating: 0.0 out of 5
Recommended for You
#41197CL

Minimum order quantity of 100