ID Maker Primacy/Zenius 200-Print YMCKO Printer Ribbon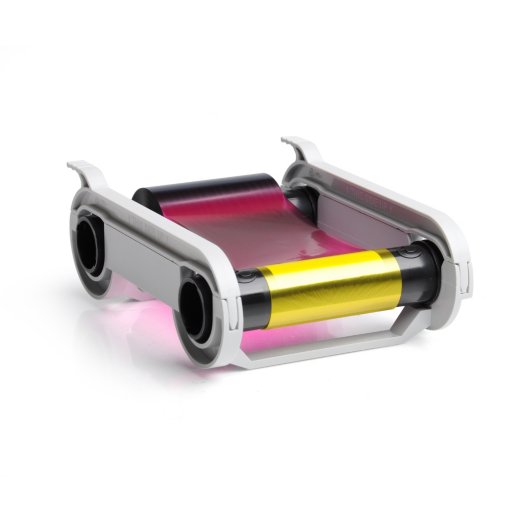 Made specifically for our own ID Maker® Printers, the ID Maker® Primacy/Zenius 200-Print YMCKO Printer Ribbon is the best option for printing your ID cards. It prints excellent full-color images and text, and it features an overlay to protect your cards from everyday wear and tear. Plus, with our 30-day money-back guarantee, you can be sure you're getting the best product for your money.
Item Details
Prints full-color images and text.
Features a clear overlay to enhance card durability.
Prints 200 single-sided cards or 100 dual-sided cards per roll.
Compatible with ID Maker® Primacy and Zenius printers.
Great for printing membership cards, loyalty cards, and more.
14 Product Reviews
14 Reviews
Average Rating: 4.71 out of 5
Printer Ribbon

We recently purchased the printer ribbon for the ID Maker Primacy. I called in the order and it was handled professionally by your company. Our order was received within a few days and when we replaced the existing printer ribbon it was so easy to remove the old one! Installing the new printer ribbon was also easy!

Great Product!

We use this product every time we need ribbon! Always comes in perfect condition and easy to install! Highly recommend using this printer ribbon for your badge printing needs!

Great Product

As always IDVille does not disappoint...thank you so much for your wonderful customer service and great product options. Delivery was very fast and the ribbon is working great!

Good service; good product

We ordered a 200 print ribbon recently through customer service. Service was fast, friendly, and efficient. Great job!

Superior!

Ribbons we had ordered from other suppliers in the past often would often times break reportedly due to age. IDVille's supplies are top notch, ship quickly, and their customer service is great. We would recommend them without reservation!

Service

Best quality of product and delivered at a timely manner.

Zenius 200 Print YMCKO Ribbon

Good quality, service was excellent, very helpful. I received the product when they said it would be here.

Great Ribbon

We previously ordered one from Amazon, and found it wasn't compatible. Glad we purchased it from IDVille instead.

Impeccable Quality

Always impressed with the quality of IDville's products.

Printer Ribbon - IDMaker Primacy / Zeniu

Product is good and new

Satisfied Customer

This was my first time installing cartridges in the Zenius ID Maker and it was very user-friendly, which I appreciate.

Much Better Design

The design of this ribbon is much better than the previous ribbon of our older model card maker. I believe the design can be improved to contain a smaller plastic frame, and be more efriendly.

Printer Ribbon - IDMaker Primacy / Zeniu

Assuming the ribbon is good. It's a back-up for when the current ribbon is spent.

We are pleased with the product.

We purchased the product to produce our own I.D. badges, which, has been of great benefit to our organization.