ID Maker Zenius Touch Starter Kit 1-Sided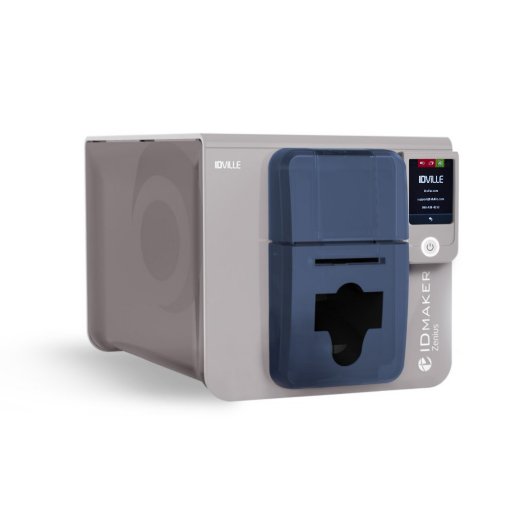 ID Maker® Zenius Starter Kit 1-Sided is just enough to get your ID Program started. Basic ID printing software with a 200-record limit database. It's great for low to medium volume prints on single-sided PVC and adhesive cards. Questions about photo ID badge systems? Talk to a System Specialists now by live chat or calling 1.866.438.4553.
Item Details
System includes: ID card printer, 200 blank PVC plastic cards, 200-print YMCKO printer ribbon, and a printer cleaning kit.
Includes ID Maker® Basic 3.0 software. Compatible with Windows XP, Vista, 7, 8, 8.1, and 10.
90 day technical support and training are included along with a standard 2-year manufacturer warranty.
Prints full-color single-sided ID cards.
Shop compatible printer supplies SKUs: 43804, 43815, 43809, 43820, 43808.
Product Reviews
0 Reviews
Average Rating: 0.0 out of 5