Light Stand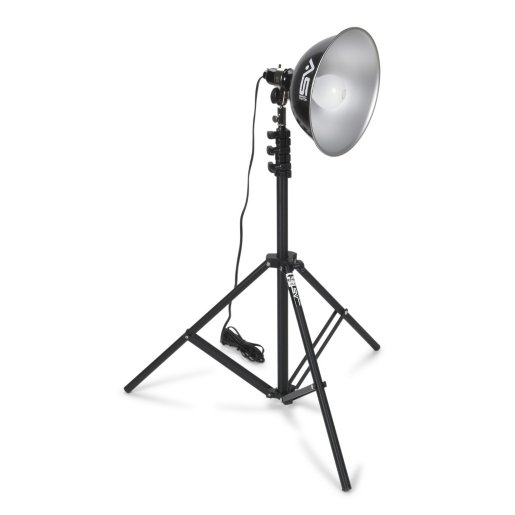 Professional photo IDs are well within your reach. This 8-foot tall, fully adjustable light stand provides 250-watts to give more light to your badge photos, which creates better quality images. Plus, it comes with a carrying case and handy lighting guide. It's the perfect companion to your ID Maker® photo ID system to bring ID badge production in-house.
Item Details
Sturdy metal construction.
250-watt photoflood bulb.
Fully adjusts to accommodate different heights and lighting environments.
Includes a carrying case and handy lighting guide.
Dimensions: 8' tall
1 Product Review
1 Review
Average Rating: 5.0 out of 5
Professional quality

I am impressed with the quality of this light kit. It is definately worth the money to make the ID photos look better. It even rivals the studio shots if you have an upgraded camera.
Recommended for You