Made in the USA Round Translucent Blue Badge Reel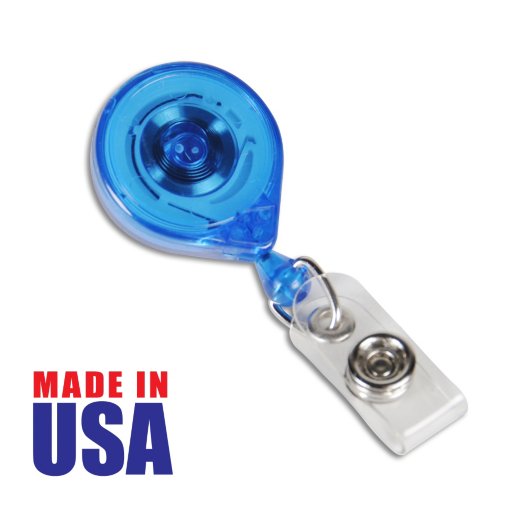 These USA-made badge reels are the perfect blend of form and function. They're sleek, translucent blue, and easily worn on your pocket, belt, purse, or lanyard. The retractable cord makes daily scanning for door access, time tracking, attendance, order entry, or debit systems smooth and secure.
Item Details
Durable plastic construction.
Retractable cord extends 30" with automatic retraction.
Slide clip for attachment to clothing, bags, and more.
For use with slot-punched ID cards.
Production time: 15 to 20 days
Dimensions: 1 1/8" W x 3 1/8" H
Production Time: 15 to 20 days
2 Product Reviews
2 Reviews
Average Rating: 4.5 out of 5
Just what we needed!

Product is working out great.