Pre-Slotted Business Card Size ID Laminate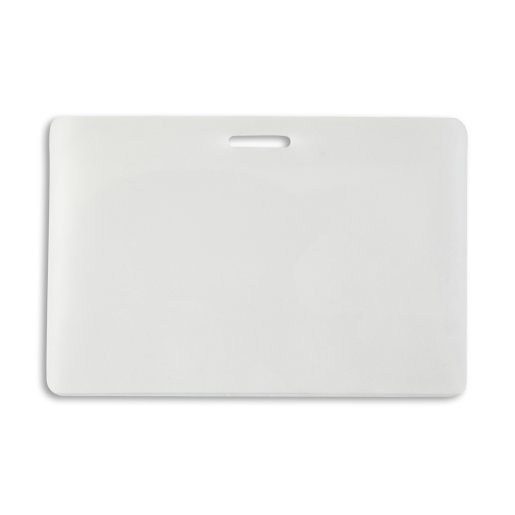 Laminating your business card size ID badges helps them last longer by protecting them from moisture and everyday wear and tear. It seals in your design, whether printed directly on the ID card or on an adhesive sticker adhered to the card. It also gives your card extra thickness—you can choose from 7 mil or 10 mil—to ensure durability. To laminate, simply insert your pre-slotted card into the pre-slotted laminate and use a heat laminator to seal it up.
Item Details
Pack of 100 pre-slotted laminate holders.
Choose from 7 or 10 mil thickness.
Ideal for horizontal slotted 3 1/2" x 2" ID badges.
Requires a heat laminator; sold separately.
Open on three sides for easy placement.
1 Product Review
1 Review
Average Rating: 5.0 out of 5
Laminating sheets

excellent quality and service