Recycled 30 mil PVC Cards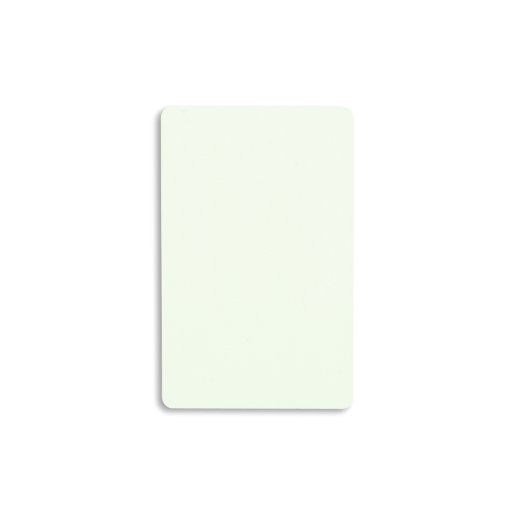 Reduce, reuse, and recycle! Each pack of 100 recycled PVC cards is created from recycled PVC, biopolymer (corn), or biodegradable plastics that have the same look, feel, and durability as standard PVC cards. As with any recycled material, the color of the cards may vary slightly from white to gray, but you'll get an excellent finish every time with any ID Maker® printer system.
Item Details
Pack of 100 cards.
30 mil thickness.
Works with both vertical or horizontal printing.
Use our ID Maker 3.0® software to design!
Priced per pack of 100.
Dimensions: 2 1/8" x 3 3/8"
Specifications
Material:
PVC Composite Plastic
1 Product Review
1 Review
Average Rating: 5.0 out of 5
Great cards, great for the environment!

These cards are every bit as good as brand new only much more environmently friendly. Love them!