Round Solid Color Badge Reel Variety Pack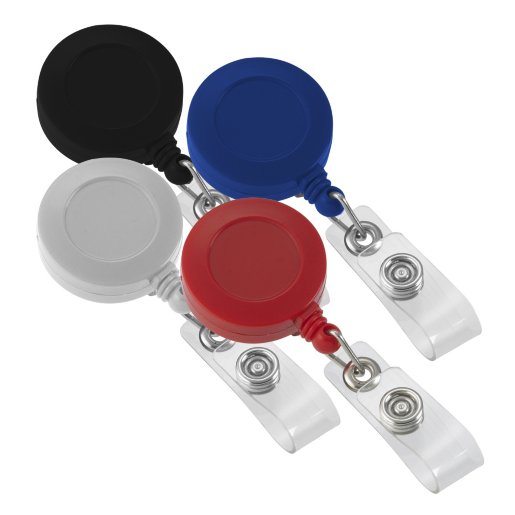 This variety pack gives your workplace versatility. Assign a different color to different departments or allow your employees to choose their own color. These badge reels will keep their IDs looking good while standing up to everyday wear and tear. They feature a nylon retractable cord, reinforced vinyl strap, and a matte finish.
Item Details
Durable plastic construction.
Retractable cord extends 30" with automatic retraction.
Slide clip for attachment to clothing, bags, and more.
Variety pack includes 25 badge reels, 6+ each of black, white, blue, and red.
Production time: 7 to 15 days
Dimensions: 1 1/4" W x 3" H
Production Time: 7 to 15 days
2 Product Reviews
2 Reviews
Average Rating: 5.0 out of 5
This is a great product

We have used many different kinds of badge reels and this is the best. Good quality in the clip which holds well & I haven't had a reel break on me yet. Mulitple colors help keep everyone happy too.

We love this product

All my employees love this Badge Reel. It's so handy to just pull on and have your badge and ID right there.