Self-Expiring Thermal Print Badges 3 x 2" Tab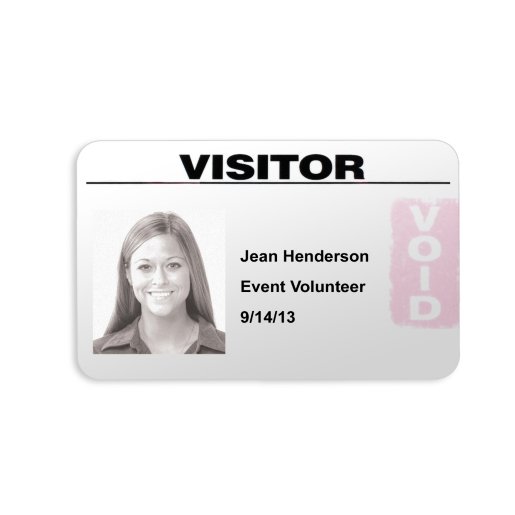 Self-expiring badges are a tamper-proof way to monitor visitors and keep your school, workplace, or organization safe and secure. This 3" x 2" badge displays "VOID" after 24 hours on a folded tab. Use a thermal printer to easily print these badges yourself!
Item Details
Pack of 500 visitor badges.
Badge displays "VOID" on folded tab 24 hours after printing.
Use with our Thermal Badge Printer (#12817).
Dimensions: 3" x 2"
1 Product Review
1 Review
Average Rating: 5.0 out of 5
Great for School Temporary ID

Our school uses proximity card badges for all students and staff. When a student forgets the badge, there is a fine and we print them a tag with their name and the date and the next day the word "VOID" in red shows through the tag, so it can only be used one day. This has been a great solution for us!