Self-Expiring Thermal Print Badges 4 x 2" Tab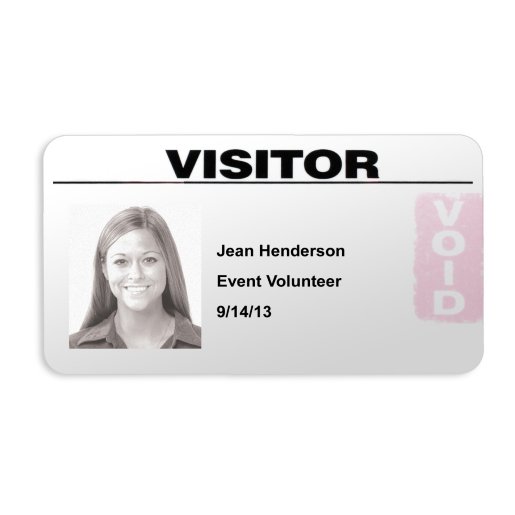 Self-expiring badges are a tamper-proof way to monitor visitors and keep your school, workplace, or organization safe and secure. This 4" x 2" badge displays "VOID" after 24 hours on a folded tab. Use a thermal printer to easily print these badges yourself!
Item Details
Pack of 500 visitor badges.
Badge displays "VOID" on folded tab 24 hours after printing.
Use with our Thermal Badge Printer (#12817).
Dimensions: 4" x 2"
Product Reviews
0 Reviews
Average Rating: 0.0 out of 5