Strap Clip - Clear - Double Strap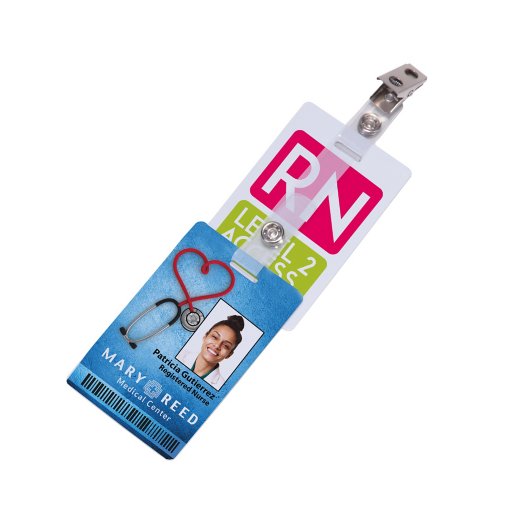 The dual strap clip is ideal for attaching multiple cards to your clothing, bag or lapel, without the use of an ID holder. With this double strap clip, you can attach two independent ID cards and clearly display both at the same time.
Item Details
Features two separate vinyl loops for clearly displaying two cards at one time.
Durable and long-lasting vinyl and metal construction
Features a metal bulldog closure that easily and securely grips any belt loop, shirt or lapel.
Priced per clip, sold in packs of 100.
Product Reviews
0 Reviews
Average Rating: 0.0 out of 5