Zebra 800033-801 K Printer Ribbon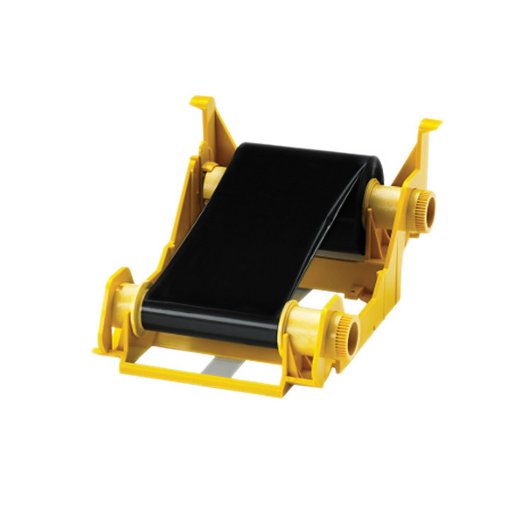 Made specifically for Zebra ZXP Series 3 printers, the Zebra 800033-801 K Printer Ribbon prints full black text or barcodes. Simply print the solid black side using this ribbon, and then trade it out for a YMCKO ribbon to print the full-color reverse side. This product is outsourced, therefore it is not available for same day shipping. Need more info or need some technical help? Contact one of our IDville tech specialists at 1.866.438.4553 today!
Item Details
Prints black monochrome images and text.
Does not feature a clear overlay.
Prints 1,000 single-sided cards or 500 dual-sided cards per roll.
Compatible with the Zebra ZXP Series 3 ID card printer.
Can be swapped out for YMCKO ribbon in a single-sided printer to print the color side of a dual-sided card.
Specifications
ID Card Printer Model:
ZXP 3
ID Card Printer Supply Brand:
Zebra/Eltron
ID Card Printer Supply Type:
Printer Ribbon
Product Reviews
0 Reviews
Average Rating: 0.0 out of 5