500 Print Full-Color Ribbon and Retransfer Film Bundle - Evolis Avansia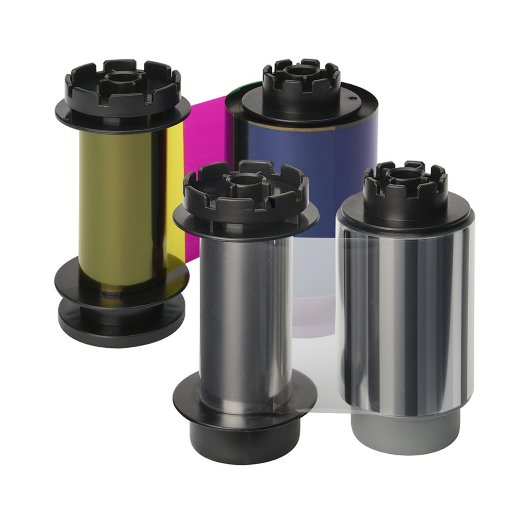 This Evolis Avansia supplies bundle includes a 500 print YMCKO ribbon and 500 print retransfer film. This bundle is capable of printing 500 single-sided cards or 250 double-sided cards. Both are needed to print cards. The dye ribbons print the color onto the retransfer film, which is then heat pressed onto the blank PVC card. An adhesive cleaning roller is included. Use this to clean the printer every time you switch the film.
Item Details
Genuine Evolis Products.
Prints 500 single sided or 250 double-sided cards per roll.
Compatible with Avansia Retransfer Printers.
Use within 1 year of purchase.
Comes with an adhesive cleaning roller.
Specifications
ID Card Printer Model:
Avansia
Product Reviews
0 Reviews
Average Rating: 0.0 out of 5