Badge Reel - Carabiner w/ Belt Clip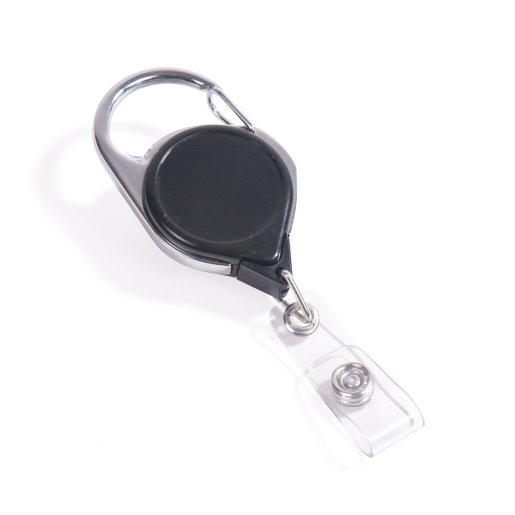 Function, comfort, and style are important factors when it comes to badge reels, and this one has them all. Featuring two different clips to attach to your pocket or belt loop and a strap clip to attach to your ID card, this badge reel ensures the utmost security and accessibility.
Item Details
Lightweight, yet durable plastic construction.
Retractable cord extends 36" with automatic retraction.
Priced per reel, sold in packs of 25.
Carabiner features a tight spring clasp.
Dimensions: 1 3/8" W x 4 1/8" H
1 Product Review
1 Review
Average Rating: 5.0 out of 5
Great Products

We have always been happy with the items ordered. The Live Chat provides a great service to assist in ordering the right products.