Credit Card Size Blank Badge Stock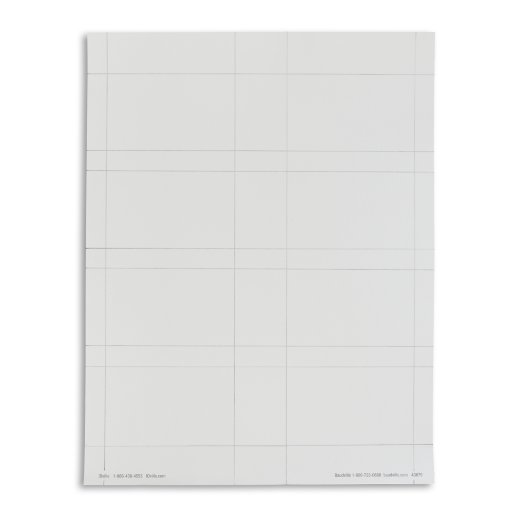 Design and print your own credit card sized ID badges right from your computer! This blank 65 lb. paper stock comes pre-perforated and ready to use. To get started, download our FREE Landscape and Portrait Badge Templates below!
Item Details
8 1/2" x 11" perforated 65 lb. sheets.
400 badges per pack.
Bright white paper.
Two FREE badge templates in the Specifications section.
Compatible with any printer.
Dimensions: Badges measure 3 1/8" W x 1 7/8" H
Production Time: 10 to 15 days
Specifications
Material:
65 lb Bright White Paper
10 Product Reviews
10 Reviews
Average Rating: 4.2 out of 5
Good Quality

Good quality paper and works well for budget id tags

good one

Tested and found to be a good product...

I love this product!

They make our name badges look great!These cards are really easy to print on once you download the template.

Perfect!

Perfect for what I needed... easy to use and clean printing...

Not quite on the money

These badges are recommended for use with the vinyl name badge holders; but they are slightly too small, and therefore look like they are not the correct size. And, the template doesn't quite align, so some fiddling had to be done before they can be used. I wasted about 3 sheets before getting it right.

High Quality Badge Stock

This blank badge stock works very well for our photo ID system.

Card stock

Using the template from IDville made this easy to use.

Clean and Professional

Makes pictures show up great.

I will buy this product again!

We are a small company and don't buy products often. When we do, we are treated like their biggest customer.

Too Many

When I use this for a group of New Associates it works great but not good for a one at a time.