Hand-Held Slot Punch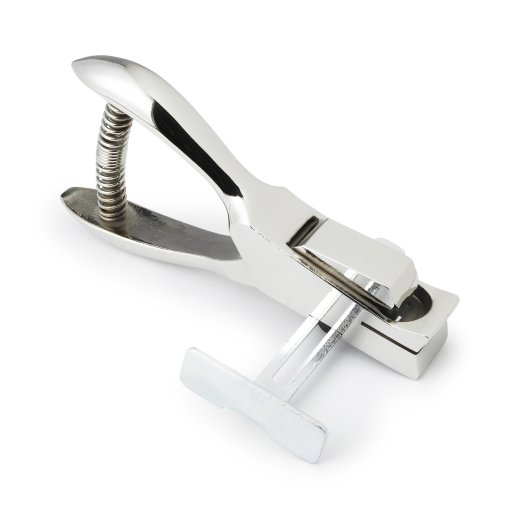 Slot punches add convenience and security to wearing an ID by providing a slot for a lanyard, badge reel, or badge holder. This handheld model is perfect for off-site events or a low-production run.
Item Details
Made of heavy-duty steel.
Perfect handheld size.
Features an alignment guide for mistake-proof slot punching.
Works with laminated or plastic ID badges.
Works with both vertical or horizontal cards.
Specifications
Material:
Heavy Duty Steel
3 Product Reviews
3 Reviews
Average Rating: 4.67 out of 5
Excellent

Works exactly as described and is easy on the hand!

Very Useful

Does just what it says it does. Alignment guide is a big time-saver, especially if you're dealing with high volume.

To the point

We used to punched temp. ID cards issued for volunteers. Works great for it's function.