HID Isoprox 1386 Programmed Proximity Card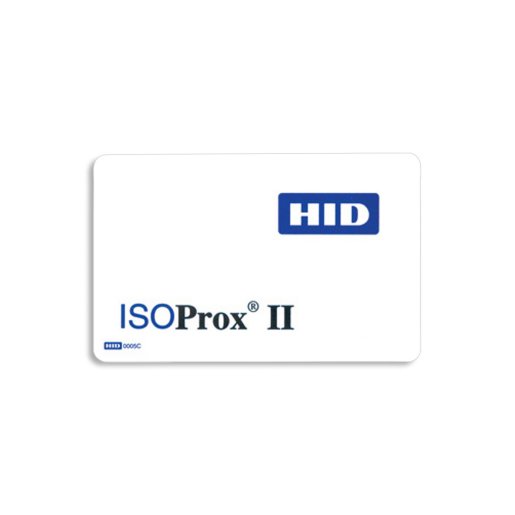 Ideal for organizations that need optimum security, this card includes many excellent features, such as hologram display, ultra-violet fluorescent inks, micro-printing, or custom logo printing to deter unauthorized reproduction. They're a blank canvas for your ID card needs, able to accommodate a variety of access controls.
Item Details
Choose from standard or composite polyester PVC construction.
Combines proximity technology and photo identification on a single card.
Same size and thickness as a standard credit card.
Compatible with direct image printers.
Priced per card, sold in increments of 100.
Lifetime warranty!
8 Product Reviews
8 Reviews
Average Rating: 4.63 out of 5
Proximity Cards

The cards were programmed and shipped very quickly. The new cards will be implemented in December.

The Only Card I'll Ever Buy!

Don't even consider buying the off brand of these cards. Demand only the original HID IsoProx II cards. I've tried the others and though they are much cheaper, only about 50% of them even work. This is the best product of its kind on the market. I've never had one card failure, and the cards seem to last forever despite vigorous use.

I would buy this product again

Product worked great! Just what we needed.

Very good product

We have ordered this product in the past and the product is a very good product.

Excellent versatility

perfect product for our needs

Excellent product.

This is a good product that we use on multiple systems related to secruity and time keeping. This card is durable and provides for an excellent printing surface.

Good Reliable Card That Works Very Well

We use these cards printed with pictures and employee info for all employees and visitors. They are also scanned at all external gates and many internal doors to restricted access areas. They work very well for these purposes.