HID Proxcard 1326 Programmed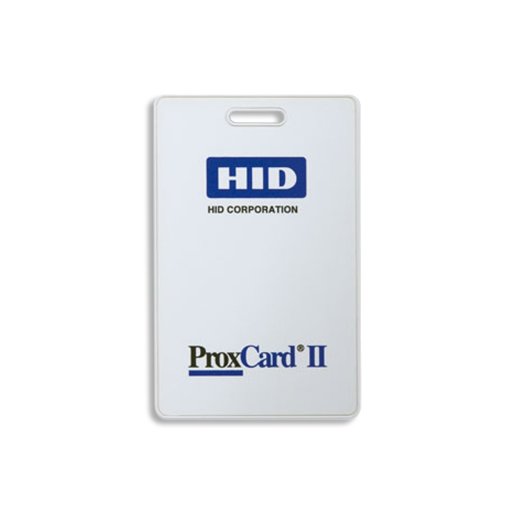 The ProxCard II is a standard proximity card that's compatible with all HID proximity readers. If all you need is a proximity card for access to buildings or secure areas, you're good to go! Plus, you can print a design to a direct-print adhesive label and stick it to this card for use as photo ID.
Item Details
Durable card construction.
Universal compatibility with all HID proximity readers.
Consistent read range.
Priced per card, sold in increments of 100.
Dimensions: 7 1/2" x 6"
3 Product Reviews
3 Reviews
Average Rating: 4.67 out of 5
Reliable Product

The proxcards are used daily by most of the teachers & staff. The product is reliable and convenient to use.

I would buy this product again

I use this product as the log in key to our copier/printer system. You are able to walk up to the machine and swipe the card then presto your print job starts. It has helped with security because paper is not left sitting on an unattended machine and you can quickly access your printing job once you are standing at the machine.

HID Proxcard has no surprises

I have ordered these several times in the past. They go to a third party company in Illinois. Granted, I have had some issues in the past, but, this last order was perfect. I got what I wanted, and the estimated timed was halved, for some reason (which I am not complaining about).