ID Maker Advantage/Secure YMCKOK Printer Ribbon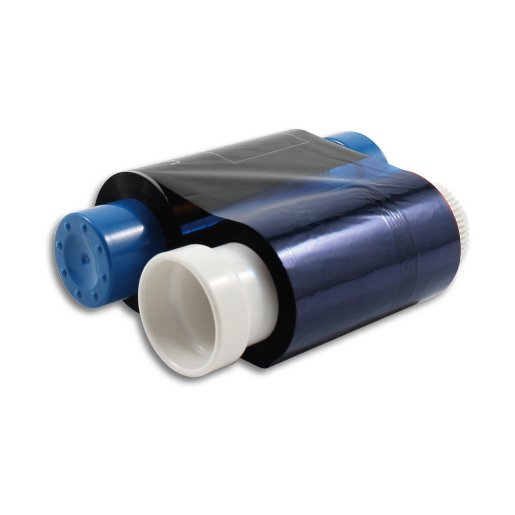 Ideal for dual-sided prints, the ID Maker® YMCKOK Printer Ribbon prints both sides of your card simultaneously—full-color on one side and black text or a barcode on the other. It also features a varnish overlay to protect your cards from everyday wear and tear. Plus, with IDville's 30-day money-back guarantee, you can be sure you're getting the best product for your money.
Item Details
Prints full-color images and text on one side and black text on the other.
Features a clear overlay to enhance card durability.
Prints 250 dual-sided cards per roll.
Compatible with ID Maker® Advantage and Secure ID card printers.
Great for printing membership cards, loyalty cards, student ID cards, swipe cards, and more.
17 Product Reviews
17 Reviews
Average Rating: 4.53 out of 5
Printer Ribbon

Printer ribbon prints great. Clear images and very durable on the surface of the card.

ID Maker Printer Ribbon

Easy to install, works flawlessly.

Perfect choice for colorful badges!

We print employee badges and rarely ever have issues with the printer ribbons. I think only one time in the past 4 years did we have a defective one and it was promptly replaced.

Terrific little ID maker

This ribbon works well with the ID maker in our office.

Great Customer Service

We have purchased the ID printer and it has made the process of checking in new students and employees much easier and effecient. When I need supplies for the printer I simply call and place my order, stress free.

I would buy this product again

We use the printer ribbon in our IDMaker for our employee badges. It prints very clear including the picture. It also lasts a long time and we make a lot of badges.

Good product, easy to install

Very easy to install, easy to use.

Good product

Our staff is required to use and display identification. The IDMaker uses this particular ribbon and it is easy to install and makes a good number of prints. The film is probably the thing I'd be careful not to mess up and the tiny sticky roller shouldn't touch anything other than the place inside the machine.

Ribbon

The color is not as sharp as the original ribbons sent with the machine that included the IDVille image on the clear final layer

Great Product

This is a new position for me at the school I work at it. I was a little nervous about using the ID maker. After talking to the tech, it was very easy to set up and very easy to use. I would highly recommend it for other schools.

GREAT SERVICE

Great Service and fast shipping.

Works as expected

This product was easy to install and working properly.

Printer Ribbon

Product is great as always. We print about 100 cards per month and constantly receive positive comments about the quality.

Great Ribbon

I received one of these ribbons as a replacement after the IDVille team did some repairs on my printer, and its working great!

Good Product, will buy again.

USe it for printing employee badge, easy to use and installation.

Good

Excellent results with this product.[...]