Magicard YMCKO Printer Ribbon MA300YMCKO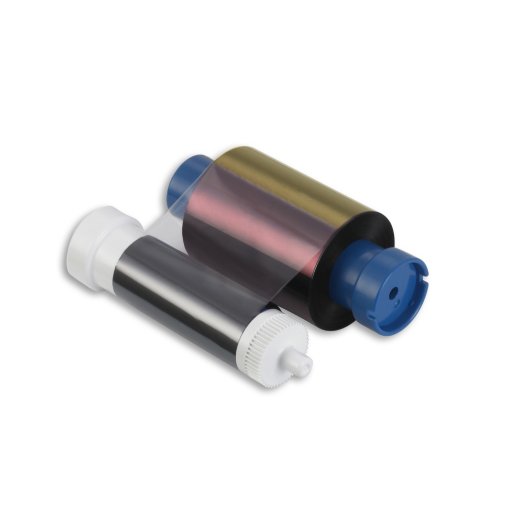 Get the best out of your Magicard Enduro, Pronto, or Rio Pro printer with the Magicard YMCKO Printer Ribbon. It prints full-color images and text on one side and black text on the other with outstanding photo quality. It also places an overlay on each card to protect them from everyday wear and tear. Plus, with IDville's 30-day money-back guarantee, you can be sure you're getting the best product for your money. This product is outsourced, therefore it is not available for same day shipping.
Item Details
Prints full-color images and text.
Features a clear overlay to enhance card durability.
Prints 150 dual-sided cards per roll.
Compatible with Magicard Enduro, Pronto, and Rio Pro ID card printers.
Great for printing membership cards, loyalty cards, and more.
Specifications
ID Card Printer Model:
Rio Pro Duo
ID Card Printer Supply Brand:
Magicard
ID Card Printer Supply Type:
Printer Ribbon
8 Product Reviews
8 Reviews
Average Rating: 4.88 out of 5
CAN NOT BEAT OEM SUPPLIES!

Printer ribbons are used at five locations for visitor badging Clear prints Sturdy for few ribbon failures

OEM PRINTER RIBBON

OEM Item works perfectly with the Magicard Printer No printer messages warning about using non-approved ribbons

Good Buy

Easy to install. Lasts a long time.

OEM PRINTER RIBBON

Used at numerous locations for visitor control badges

Speedy delivery

Dependable OEM card printer supplies

Get better results than going 2 the pros

Ink is great and easy to change. Displays colors well. A few times I noticed the colors were not matched evenly on the card but I think it was because the printhead to my pronto needed to be cleaned.

ECONONOMICAL SINGLE SIDE COLOR ID'S

GREAT FOR QUALITY VISITOR ID CARDS 300 SINGLE SIDE PRINTED CARDS OPERATORS LIKE SIMPLICITY OF LOADING RIBBON

BADGES FOR LESS

RECENTLY UPGRADED BADGE PRINTER TO ONE USING THIS DYE FILM PACK 300 VISITOR CARDS PRINTED FOR THE PRICE OF 100 CARDS FROM PAST FILM PACKS OPERATORS ARE HAPPY WITH PERFORMANCE