Reusable Badge Tags - Visitor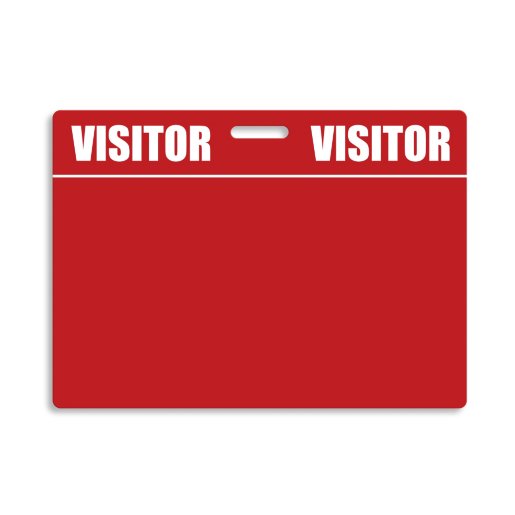 Give your visitor name tags a more professional look with this sturdy card stock backing. Designed with an easy-peel coating, your adhesive badges stick well, yet aren't hard to peel off. Meant to be reused over and over again, it's a great way to enhance your visitor system.
Item Details
Durable coated card stock.
Pack of 25 cards.
Works well with self-expiring badges.
Makes visitor badges more visible.
Production time: 10 days
Production Time: 10 days
Specifications
Material:
Laminated Paper
1 Product Review
1 Review
Average Rating: 5.0 out of 5
Great Visitor Badge

The bright red badge with visitor across the top is great for identifying visitors. We put big reflective numbers on them for control, and you cannot miss them!