Reusable Rectangle Metal Nametags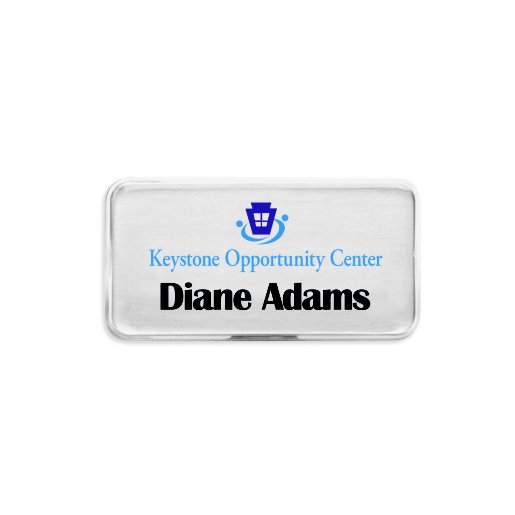 Does your office or organization have frequent staff or volunteer changes? No problem! These rectangle name tags are reusable and give each employee or volunteer a polished look in a matter of minutes. Simply print your text (company name, person's name, person's title, etc.) on the provided acetate sheets with your laser printer, pop them into the name tag, and snap it all together.
Item Details
Includes a pack of perforated acetate sheets compatible with any laser printer.
Includes pin back; magnet upgrade available.
FREE rectangle name tag template in the Specifications section.
Priced per name tag, sold in increments of 20.
Dimensions: 2 3/4" W x 1 1/2" H
3 Product Reviews
3 Reviews
Average Rating: 5.0 out of 5
Reusable Nametags

This item is really great as your able to design the nametag on your own and if you make a mistake your able to have a do over! its great!

Limited reuse-Dont use.

The idea behind reusable nametags if great. However, since we are unable to order the acetate printing sheets as a seperate item, they really are NOT reusable.

Great product

For small offices, this product was perfect. Easy to use and my staff loves them!
Recommended for You