Self-Expiring Thermal Print Badges 3 x 2" Full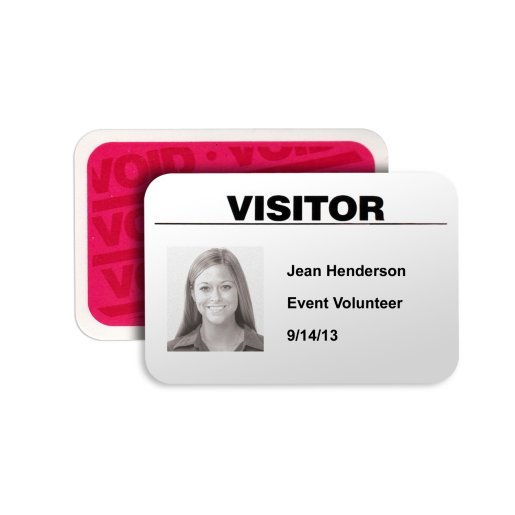 Self-expiring badges are a tamper-proof way to monitor visitors and keep your school, workplace, or organization safe and secure. Plus, you can print them yourself using your thermal printer. Just print the badge and adhere it to the expiring backing—it's as simple as that!
Item Details
Pack includes 500 visitor badges and 500 expiring backing badges.
Entire badge displays "VOID" 24 hours after printing.
Use with our Thermal Badge Printer (#12817).
Dimensions: 3" x 2"
Product Reviews
0 Reviews
Average Rating: 0.0 out of 5