Systems - ID Maker ARC Printer Kit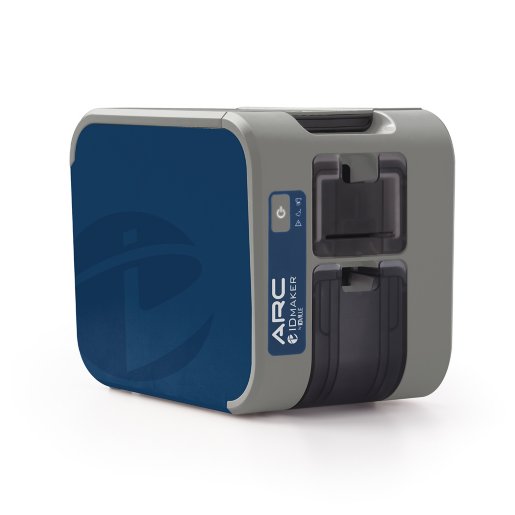 With the ID Maker® Arc 1-Sided Card Printer, you don't have to invest in an advanced machine to get exactly what you need. Ideal for smaller organizations, this compact and affordable ID card printer has a 50 card auto feed hopper and advanced security features such as digital data shredding and 3 standard HoloKote overlays. It prints on single-sided PVC and adhesive cards with a full-color print speed of 23 seconds per card. Not sure which id card printer is right for you or want to receive printed card samples? Request your FREE system information pack today!
Item Details
Printer only; does not include ID card software or any supplies.
Prints full-color single-sided ID cards.
Includes a three-year warranty with an extended warranty option.
Compare to the ID Maker® Arc System 1-Sided (#10023) and save!
Product Reviews
0 Reviews
Average Rating: 0.0 out of 5