USB Siglite Signature Pad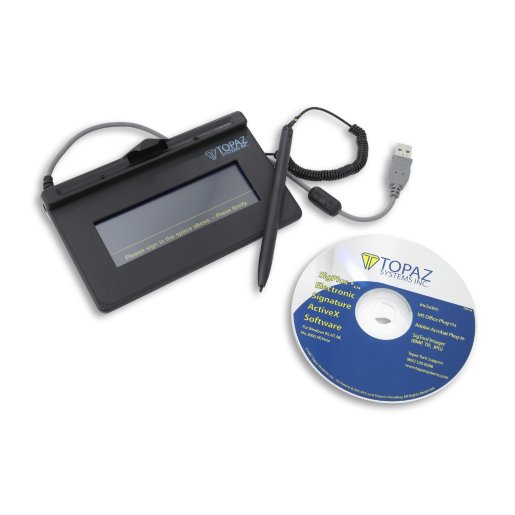 Get rid of the hassle and wasted time of printing out forms, signing them, and scanning them back in. With this signature pad, you can easily sign documents, ID cards, and more electronically. Plus, when you use it with our ID Maker® software, you'll get a real-time live preview. Touchpad and stylus are included, and it features a USB port to plug directly into your computer.
Item Details
Touchpad and stylus included.
Includes an optional, replaceable touchpad overlay to extend pad life.
Helpful for financial, healthcare, human resource, and document management fields.
Topaz® software included; also compatible with ID Maker software.
Dimensions: 6" W x 3 4/5" H x 3/4" D
1 Product Review
1 Review
Average Rating: 3.0 out of 5
Took a bit to figure out, but works fine

Used with the IDVILLE IDMAKER, have not used it too much yet but seems to work work well.